Smile Train x Audax Philippines Virtual Brevets - WE ARE BACK!
Following the success of the Virtual Brevet Rides we organised in March-April of this year, we are again bringing back the Virtual Brevet Challenge happening on November 14, 2020 carrying the same principles of encouraging our small randonneuring community to stay active during these times and making sure we are practicing inclusivity (welcoming any platforms / outdoors and indoor riding alike - more on this below). To make it extra special, we are partnering with Smile Train Foundation by turning our miles into smiles. :)
How to join the Smile Train x Audax PH Virtual Ride on November 14?
1) Register at the 2020 Ride for Smile Train: Home Edition website and join Team Audax Randonneurs Philippines in the registration section. Registration is free and one automatically gets his/her own donation page for this ride. Please do not be pressured to shell out money from your own pockets for this ride. No pressure, really! But we do encourage you to inform any of your friends and family to donate. No amount is too small. For every milestone donation, Smile Train has a special gift for you. :)
2) On November 14, we are giving everyone the freedom to cycle as long as they want. We will have the following categories:
- 3-hour challenge (moving time)

- 4-hour challenge (moving time)

- 5-hour challenge (moving time)

- The Yummy 200km (distance-wise!)
* To encourage inclusivity, you can do this outdoors or even indoors. You can use any platform for indoor rides, choose any terrain and elevation gain. What we are after is the moving time for the time-based challenges and distance for those who want to do the whole yummy 200km! You can do this with friends outside or virtually. You can create meet-ups and encourage everyone to finish the target goal!

** Just like the Audax, this will highly depend on your honesty. This isn't a race. You can make this as hard or as easy as you want. Please listen to your body. Stay hydrated and do this in a well-ventilated/cool place. Pace it like how you would pace in the audax. :)
3) Submit the screenshot or your proof of ride (Strava, Garmin connect, etc.) on or before November 15 End of Day. If you have cyclo computers that don't register rides in Strava and other online platforms, that's fine too! Just send us a photo of your cyclocomputer showing the time or the distance WITH a newspaper or mobile phone showing date and time of event. This is just to make sure you did the challenge on the specified date. You can send your proof of ride to mailer.audax@gmail.com or to the Facebook Page of Audax Randonneurs Philippines.
4) Everyone who registered under Team Audax Randonneurs Philippines AND raises 100 USD in their donation page will also receive the never-been released Red and Grey Audax neck gaiter. Pick-up will be in the area of Commonwealth Avenue in Quezon City. You can arrange pick-up anytime or courier delivery. Delivery fees are to be covered by the participant and will be Php 180 for Metro Manila (we employ bike messengers) and Php 250 for outside Metro Manila (via LBC). Please submit neck gaiter pick-up instructions to mailer.audax@gmail.com or to the Facebook Page of Audax Randonneurs Philippines on or before November 15 as well.
5) We will publish tentative results on November 16 and release personalised digital certificates as soon as possible. Results will be available in the Audax.ph website. It is important that you register under Team Audax Randonneurs Philippines to get these digital certificates.
Timeline:

October 22-November 13: Registration
November 13: Audax Randonneurs Philippines to release list of team members joining the challenge
November 14: Ride Day!
November 15: Deadline of sending the proof of ride and instructions on how to get your Never-been released Red and Grey Neck Gaiter
November 16: Audax Randonneurs Philippines to release tentative results
November 19: Final results and personalised digital certificates are out!
November 19-30: Distribution of Audax neck gaiters and other merchandise
Why join Team Audax Randonneurs Philippines?
Aside from having a collective front of the Philippine randonneuring community for this worthy cause, this ride is aligned with our Virtual Brevet principles of Staying Active, Staying Healthy, Inclusivity and helping our chosen charity that we have been supporting since last year. Joining Team Audax Randonneurs Philippines will help us see our collective effort for this cause and at the same time allows us to identify those individuals who joined us. On top of the Smile Perk Levels in the 2020 Ride for Smile Train: Home Edition website, those who register under Team Audax Randonneurs Philippines will also get the following:
1) Personalised Digital Certificates
2) Never-been released Grey and Red Audax Neck Gaiter (for those who raise at least 100 USD through their donation page)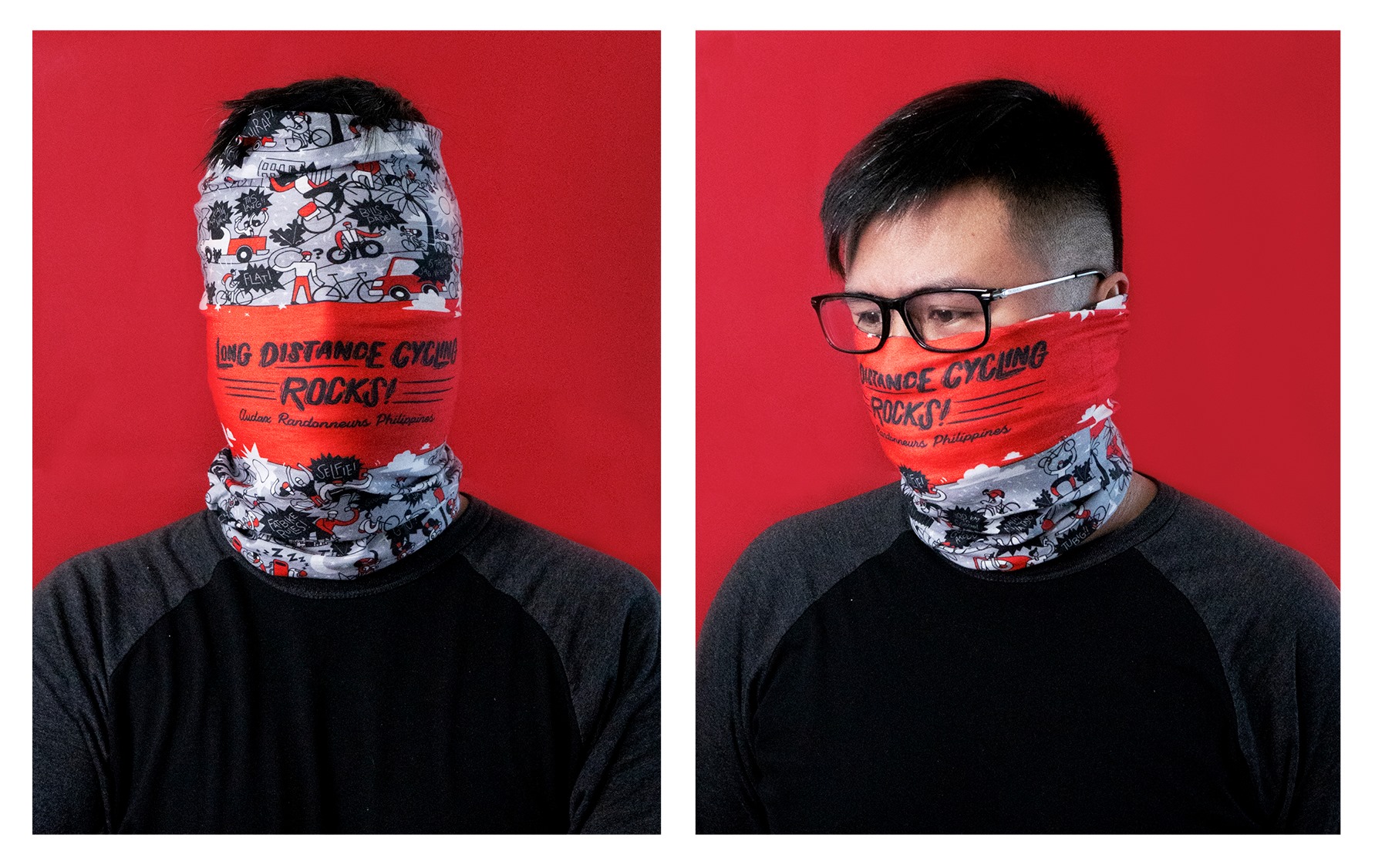 3) Smile Train Water Bottle (for those who raise at least 250 USD; limited to the first 30 only)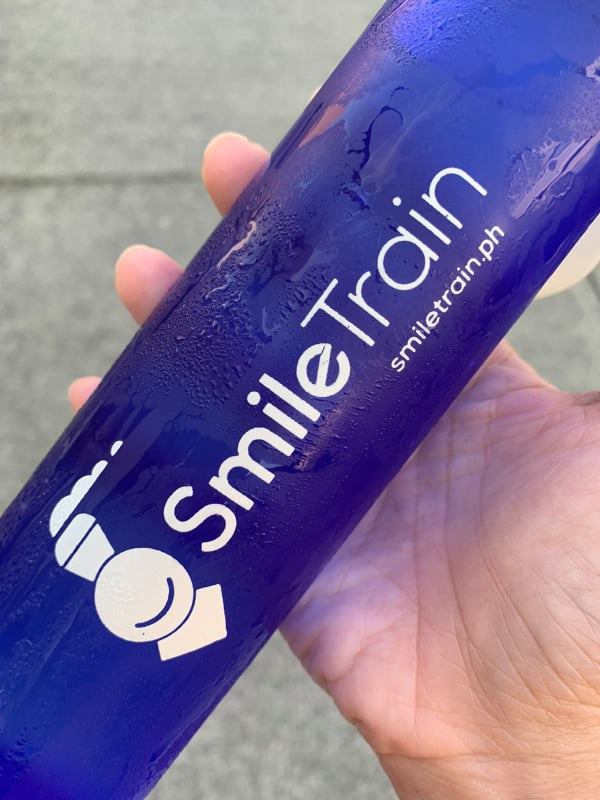 4) BUT WAIT THERE'S MORE! For those on Zwift, you can also join the 200km group ride on November 14, 6:30pm. In the Zwift Companion app, find Zwifter AudaxPH Smile Train 200km and accept the Event Invite (Sat, Nov 14, 6:30am start). This will be live-streamed via Rando Stories in Facebook and the Audax Randonneurs Philippines group.
SPECIAL MESSAGE from Audax Randonneurs Philippines:
1) Reading is a virtue. We will only entertain questions that can't be answered with any of the information above. The world will be a much better place if only people will read. *wink*
2) We still personally encourage riding indoors. Remember, while it is fun to ride outside, the virus is still out there. If you get into an accident outdoors, you will add stress to our very-strained healthcare system.
3) Through the foundation, what would probably cost around 4k USD per operation is now reduced to just 250 USD for each child. The foundation has done an incredible job to lower this cost and work with the best in the industry globally. Let's help! :)

Photo credit: Smile Train Philippines Facebook Page
Banner photo from the Paris Brest Paris 2019 Report by L'Equip Provence.